Mario Isleno
Field Services Team Leader / Virginia Registered Technician - Applicator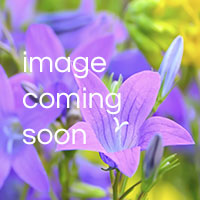 Mario has been with Deehan Landscaping since 1998! Our clients consistently share their appreciation of his can do attitude and obvious professionalism in the green industry. Voted among his co-team members as the friendliest, Mario is always sure to have a smile on his face! With his many years' experience in the field we are most fortunate to have him onboard to share his knowledge via hands on training in the field. He keeps things running smoothly.
Mario spent his early years with his family in Usulutan, El Salvador. With aspirations of being the best and most powerful, Mario dreamed of becoming the President! While in Usulutan, Mario worked with politicians and the court system. Maybe that's why he's been voted the friendliest of our team members! Mario's wife, Leanyse, and three children still live in his hometown in El Salvador. He has two sons, Warner & Alisners and one daughter, Jarithya.
When he has the chance, Mario often spends free time engaged in impromptu soccer scrimmages honing his skills on the field. Mario fanaticized of joining the Professional Pool Circuit, but in the meantime, he's content to shoot a good game of pool, improving his techniques one game at a time. And like many of us, he's often busy doing those never ending home repairs.