Jaime Deehan
NOFA Accredited Organic Lawn Care Professional / Landscape Industry Certified Manager / Landscape Industry Certified Technician- Exterior / Virginia Certified Pesticide Applicator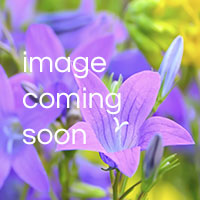 As the founder of Deehan Landscaping, Jaime has sought to bring complete satisfaction to both his clients and team members. His attention to detail and keen eye for design and order has rewarded him with a reputation for excellence in the Northern Virginia market. This devotion and vision has permeated into the company's work ethic and is evident by the loyalty and superb work being performed in the field.
Home is Jaime's haven. He strives to harmonize and create a sense of peace and tranquility in both his garden and surroundings. The goal for his garden is seclusion and privacy from the outside world where he can gently tend to his plants. Gardening has become a therapeutic hobby where the hectic activities of the day melt away into a meditative energy that fills his thoughts.
Little did Jaime know that he would ultimately find his soul mate at a national landscape industry conference in St. Louis, Missouri in 2003. Jaime & Cate wed in March of 2010 on a breathtaking beach in Bequia, St. Vincent & the Grenadines. They spent their honeymoon sailing around St. Vincent & the Grenadines on a 42' catamaran. From that point forward, Jaime & Cate knew that they had what it takes to work side by side in a family run business.
In addition to being a NOFA Accredited Organic Land Care Professional, Landscape Industry Certified Manager & Landscape Industry Certified Technician- Exterior Jaime is also licensed as a VA Certified Pesticide Applicator.