Cate Feck
NOFA Accredited Organic Land Care Professional / Arborist / Horticulturist / Landscape Designer / Landscape Industry Certified Technician- Exterior / Virginia Certified Pesticide Applicator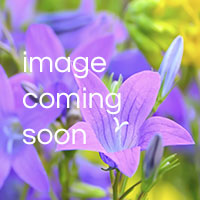 Cate joined the Deehan Landscaping team in September of 2004 and has adjusted nicely to the bustling activities of running a small business. Cate's creative talents are put to good use designing and renovating landscapes. As a child, she often critiqued her neighbor's gardens, but never thought she'd find her career path leading to the green industry. After some soul searching and a couple changes to her major at Virginia Tech, horticulture became the clear choice for Cate. Since 1997, one of Cate's greatest delights have been seeing the excitement and satisfaction on the faces of her clients once their projects take shape. From the moment you meet Cate, you'll immediately feel comfortable knowing that she's open to and excited about exploring new ideas! She genuinely cares for people and her focus is clearly centered on making things better in every way possible.
Being a lover of nature, Cate's design interests follow the pursuit of the natural order in forests. She often draws from examples in nature to find inspiration and bring realism to her designs. This is evident in the varying textures of foliage she uses to create a dynamic visual scene.
Cate continues her connection to nature through meditative walks in the woods and downhill skiing. But she feels at the height of peace and relaxation while floating among the gentle waves and snorkeling or diving the turquoise waters of the Caribbean. Perhaps Cate owes her curiosity and interest in traveling the world to her parents. She grew up as a "Navy brat" with her family living all over the US and as far away as northern Africa.
When away from work, Cate enjoys spending time with friends and family. She enjoys creating new and unique taste sensations for her eager dining companions. She finds inspiration in local organic produce and the bold flavors of the spice rack, adding a little bit of this and that. The key to her cooking is in the fresh herbs she uses, and they are a must have in her garden. Her favorite herb by far is basil. It reminds her of the pungent fragrance that weighs heavy in the air on a hot and lazy summer evening. Cate favors incorporating herbs in her perennial gardens and container planting designs. Although her friends have often encouraged her to open a restaurant, luckily for us her interests and loyalty remain with horticulture!
Cate's areas of expertise include landscape design and she holds a BS in horticulture from Virginia Tech. Cate is a NOFA Certified Organic Land Care Professional, ISA Certified Arborist, Landscape Industry Certified Technician- Exterior & Virginia Certified Pesticide Applicator.